Ownership and attitude
In one of our earliest posts, Ownership Attitude, we noted that while the definition of "ownership attitude" may be open to debate, it's attributes are manifest: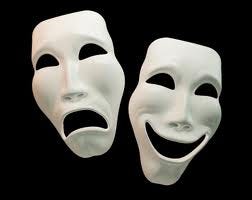 "Owners are independent, strong-willed, risk-taking, opinionated, combative, willful, perfectionist, far-sighted, deaf, myopic, sleep-deprived, the first out-of-pocket but last to be paid, and most often not 'millionaires-or-billionaires.'
While not exhaustive by any stretch, what these attributes illustrate is that owners are NOT employees.  In fact, they make HORRIBLE employees, by and large."

Here's another take, authored by the Bill Bonnstetter of Target Training International, and published in the Harvard Business Review.  Bonnstetter looks at the attributes and skills that are most and least prevalent among serial entrepreneurs.  In sum:  Great vision and drive; poor management and interpersonal skills.


If entrepreneurialism is driven by these qualities, is there any hope that the business owner can understand his/her employees' needs and motivations, given the noted deficit in empathy?

Yes, there is hope.  More than hope, actually, there is science.

According to behavioral economist Dan Ariely, who also visited with us last week, there are several keys to motivating humans, be they employees, co-workers, spouses or siblings.  (It is also very relevant to sales and marketing.  Ping me and I'll describe how.)



Ariely's TED presentation on meaning, motivation and ownership is thought-provoking. His conclusions:

Meaning drives satisfaction and performance

Recognition and praise is essential to meaning

Investment (time and effort) creates meaning and drives ownership

As a business owner, these tenets can be both comforting and troubling.  Ask yourself:

Am I able to bring out in others the qualities that made me successful?  

Can I not only install the practices but instill the culture needed to manage it?  

Do I need to delegate that critical assignment because I am not wired to do so?

The future success of your enterprise depends on your ability to answer those questions honestly and to execute the solutions correctly.