Reach out
Summer officially ends at 10:49 am EDT this Saturday, September 22, if you want to mark your calendar and get your eggs ready.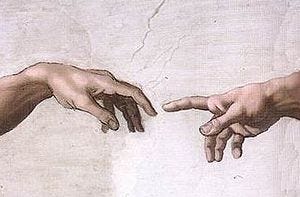 As the calendar turns from the lazy, hazy days into the rush of school, sweaters and falling leaves, so to does business psychology...to the coming fourth quarter, the end of the calendar year, the literal and figurative accounting of the year's progress (or lack thereof.)

Perhaps that's why so many of my discussions this month have focused on sales and selling...business owners are taking another look at their numbers, their goals for this year and next and asking themselves, their staffs and their advisors "what's next?"  This cogitation is a good thing; the time to plan is now.

At one recent TAB Board meeting, one business owner -- whose sales come predominantly through manufacturing reps and distributors -- reported increased sales to this group following face-to-face visits by company scientists (the company has no salespeople, per se.)  The results were so striking that they have begun a program of formal visits to their reps around the world.  The next step is hiring a professional to manage distributor relations.

Personal attention, interpersonal relations, human dialogue -- such a concept, as my bubby would say. In our increasingly digital virtual world, up close and personal is becoming the exception, and not just in business or selling. 




In a recent blog post, marketer Seth Godin wrote about how so many of our memories are moving from eye-witness to digital or virtual.

"A few generations ago, the only music most people heard was music we heard in person. Today, the most famous (and in some ways, important) people in our lives are people we will never meet."
Business owners feel compelled to adopt digital and virtual strategies, technologies and solutions. And as customers and audiences continue to migrate digital media platforms, the need to evolve your marketing is real and justified.

As you consider these new tools, be careful not to lose something in the transition.  This commercial is 20 years old, but the lament is fresh, even if the disruptive technologies seem quaint:



Reach out and touch someone.  There's a reason that old AT&T slogan still rings and resonates, even if ironically.