Hear, say.
At a gathering of business folks recently, we discussed the book Power Questions.  Those gathered found it to be a good, thought-provoking read, and some had already put some of the concepts and questions into practice in their organizations.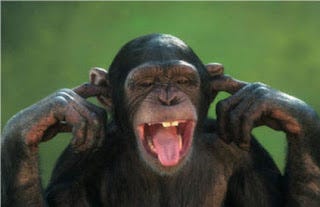 The author, Andrew Sobel, has penned several books on selling and fostering lasting client relationships.  Good questions, in his words, "light fires under people, help them see problems in new ways, and inspire them to bare their souls. The result is deep personal engagement." Power Questions offers many great examples of great questions to ask and how to ask them, and provides the reader with more than 300 questions, grouped topically.  It's a great resource for any business leader.

Is questioning enough, though?  Most modern sales "systems" are now built around the concept of questioning, of "finding the pain" of the prospective buyer.   Asking pre-programmed questions that are designed to manipulate the emotions of someone you just met doesn't seem like the recipe for success to me.  As one of the members of our book group said, "if a salesperson asks me 'what keeps you up at night?', I know they are a hack and haven't done their homework."



To be effective, great questioning has to be genuine.  You have to show real interest in the person on the other side of the conversation.  You have to be genuinely interested in them and in forging a true connection. Your intent shows, and will render ineffective any tactic that is manipulative or disingenuous.  You can't act interested, you must be interested.

Listening is a skill that doesn't come naturally to many, and is the leverage to effective conversations and effective outcomes, whether you are selling, managing staff, or trying to get your adolescent to rake the leaves.  

Unfortunately, effective listening is not a subject that has been highly valued in command-and-control business environments.  But that's changing too, reflecting the cultural shift driven by participatory social networks.  "Conversations" that are self-centered or directive are increasingly unproductive.

Great questions are essential to building relationships.  But there's little value in asking questions if you're not interested in the answers, or your subject is not listening to your great questions.  Anyone who is interested in being a better questioner should also take a course in being a better listener.